3
naam
The Language of Criminal Law (module 2)
locatie
Sjöcrona van Stigt, Oostmaaslaan 71 (4e etage), 3063 AN Rotterdam
uitvoering
sectie Strafrecht
docent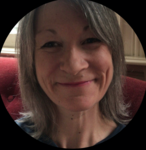 V.J. Laws
programma
| | |
| --- | --- |
| Aanvang | 13:30 uur |
| Blok 1 | 13:30 - 14:30 |
| Pauze | 14:30 - 14:40 uur |
| Blok 2 | 14:40 - 15:40 uur |
| Pauze | 15:40 - 15:50 uur |
| Blok 3 | 15:50 - 16:50 uur |
| Pauze | 16:50 - 17:00 uur |
| Blok 4 | 17:00 - 18:00 uur |
| Einde | 18:00 uur |
inhoud
Brief refresher of Module 1 – The Language of Criminal Law
Grammar
We will also look at the more complex grammatical issues that arise in Legal English by taking Articles from the Dutch Criminal Code and translating them in order to highlight the issues with grammar and vocabulary when attempting to explain Dutch legislation or procedure in the English language.
These exercises are incredibly useful as they highlight the grammatical differences in both languages and show clearly why translation tools like 'google translate' are not sufficient in either accuracy or clarity of communication. The course will offer solutions to typical 'translation' problems that frequently arise when switching between from Dutch to English and these will be practiced in interactive exercises.
Vocabulary
To cover the following areas, the priorities for the course being the individual legal areas:
Financial Crime
Economic Crime
Environmental Crime
Criminal Tax Law
Course participants will work on both learning and practicing specific Criminal Law vocabulary during interactive written and speaking exercises.