4
naam
The Language of Commercial Contracts
locatie
Quinton House, Nieuwegracht 60, 3512 LT Utrecht
docent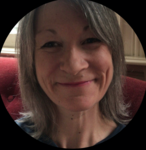 V.J. Laws
programma
| | |
| --- | --- |
| Aanvang | 13:30 uur |
| Blok 1 | 13:30 - 14:30 |
| Pauze | 14:30 - 14:40 uur |
| Blok 2 | 14:40 - 15:40 uur |
| Pauze | 15:40 - 15:50 uur |
| Blok 3 | 15:50 - 16:50 uur |
| Pauze | 16:50 - 17:00 uur |
| Blok 4 | 17:00 - 18:00 uur |
| Einde | 18:00 uur |
inhoud
Victoria J. Laws, Legal Language Trainer & Consultant, will take course participants through the rudiments of the language of Commercial Contracts.
This course will include elements of the language of general Contract Law and the language of contracting under Employment Law.
Detailed & Advanced Linguistic Analysis to include, amongst other language challenges:
Grammatical pitfalls within legal contract drafting: Prepositions & (Definite & Indefinite) Articles
Contractual 'Terms of Art' v. Legalese: Contract vocabulary with specific meaning
Confusion in legal meaning – What is in a Word?
Contract Style - How to draft in plain English but should you?
How to use accurate English in contracts – What kind of language should you choose?
Places are limited due to the interactive nature of the course. The 25 places available will therefore be given 'first come, first served'.