3
naam
Online cursus Introduction to the Language of Criminal Law
uitvoering
sectie Strafrecht
docent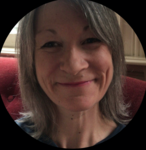 V.J. Laws
programma
| | |
| --- | --- |
| Aanvang | 14:00 uur |
| Blok 1 | 14:00 - 15:00 uur |
| Pauze | 15:00 - 15:10 uur |
| Blok 2 | 15:10 - 16:10 uur |
| Pauze | 16:10 - 16:20 uur |
| Blok 3 | 16:20 - 17:20 uur |
| Einde | 17:30 uur |
inhoud
This introduction to the language of Criminal Law course will include the following elements:
A brief snapshot – Common Law Criminal Justice Systems.
Criminal Law Terminology – British English.
Brief Grammar Refresh – Focus on Criminal Law.
Explaining Dutch legislation in English.
The challenges that arise when explaining the Dutch Criminal Justice System/using terminology to legal laypersons/non-native English speakers. The Dutch Criminal Justice Process in English (inc. indictment through to court procedure/trial). Knowledge on which particular parts of the process differ from the domestic legal system of the client and why it is essential to be able to explain these elements clearly and with confidence.
This course will be a course of 3 hours.
The focus will be on writing skills but there will be several small speaking exercises and a little group work.